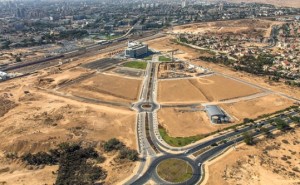 The beginning of the cyber park
There are very few occasions in life where you personally experience a convergence of unrelated events that lead to something?something BIG! I am talking about Beer-Sheva, Israel?s desert capital. When I started to work with Deutsche Telekom Innovation Laboratories at Ben-Gurion University 9 years ago it was a cool place to be, though still quite small. Back then, security?which was not yet referred to as cybersecurity?was one of the topics we covered, but definitely not the only one. At that time, we were the first and only activity related to cyber in this great desert. No one knew, or at least I didn't, that it was going to be a blossoming cyber powerhouse. Actually, when imagining the Beer-Sheva of yesterday, it was unthinkable that the hi-tech scene of Tel Aviv would make its way southward.
Now, fast-forward to the last three years, and well, it has been a rollercoaster. Deutsche Telekom has strengthened its investment in security, and together with the emerging expertise of Ben-Gurion University in the field of cyber, other large, leading security companies have caught the inspiration and followed suit. Major players have opened branches in Beer-Sheva?s Cyber Spark area: EMC and Lockheed Martin, an IBM research lab, and numerous important others as well. The growing interest and recognition of BGU's expertise in cyber have prompted many organizations and companies to cooperate with the university?leading eventually to the emergence of the Cyber Security Labs at Ben-Gurion University. I'm referring to the same lab that was behind the Samsung Knox VPN vulnerability disclosure?and the breaking of air-gap security via AirHopper. In parallel, JVP, the most prominent VC in Israel, has opened the JVP Cyber Labs which started pumping life into the many ideas that were up in the air?giving everyone a commercial point of view of innovation. The Israeli government also started backing this plan, and together with the local authority, really transformed the ecosystem into a competitive place for talent. Most of all, the university has been a real visionary, backing this emergence from the very beginning in spirit and action alike.
This brief summary of events led to a tipping point of no return where Beer-Sheva can be defined with confidence as the emerging cyber capital of the world. You can find a mix of professors, young researchers, entrepreneurs, venture capitalists, and large corporations all located in the same physical place, talking and thinking about cyber and converging into this new-born cyber industry. Of course, this is my personal story and point of view, and others have their own angle. However, Beer-Sheva as a cyber capital is undeniable, take for example David Strom?s impressions?from his recent visit.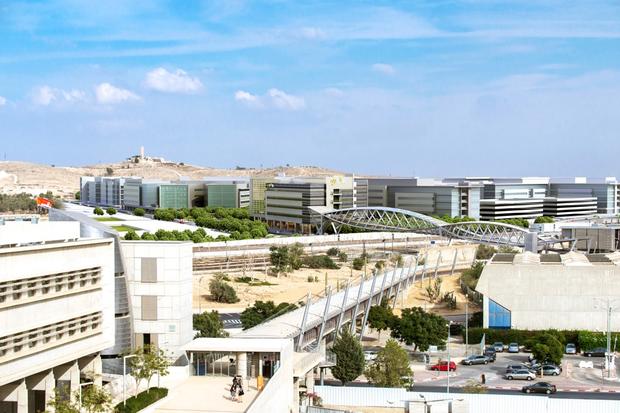 A view to the future of the cyber park
One very special person obligatory to mention here, whom I perceive as the father of this entire movement, is Professor Yuval Elovici, the head, and creator of Telekom Innovation Laboratories and the cybersecurity labs at Ben-Gurion University. I am grateful to him both personally and collectively?first and foremost, for pursuing the development of the process in Beer-Sheva. He had this vision from the very early days, a very long time ago, when the term "cyber" was only known for the crazy shopping done on Cyber Monday. The second reason, which is a personal one, is for pulling me into this wonderful adventure. Before joining the university labs, I never imagined having anything to do with the academy?as I am a person who never even properly graduated from high school:)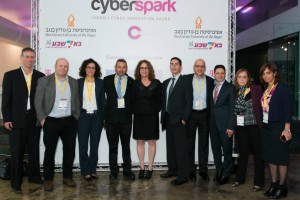 The movers and shakers of the cyber capital
Life is full of surprises.
So, I suggest that anyone in the area of cyber?in Israel or abroad?keep a very close eye on what is happening in Beer-Sheva, because it is happening now!
P.S. If you are around on the 24-25th of March at the Cyber Tech event, please drop by and say "hi" at our beautiful Cyber Spark booth.